History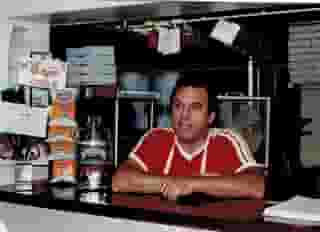 A long, delicious journey.
Ken and Elaine Spinato opened their first pizzeria after moving from Chicago to Phoenix with their infant daughter Nicole in 1974. Within a year, their son Anthony was born. Over the next 30 years, Spinato's grew through word-of-mouth thanks to our authentic Italian flavors and family atmosphere. Every guest was (and still is) treated like a member of the family, focusing on the guest to providing the food and the ambiance that inspired a family legacy.
Join Our Family.
At Spinato's, we treat you like family (that's why we call you a family member) and every guest like a guest in our own home. When you work here, you become part of an amazing team that works together to lift each other up and provide a warm, friendly experience for every person who walks through our door.